Fix Chips, Cracks, and Other Problems with Dental Bonding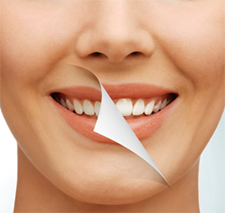 Teeth chip, crack, decay, and discolor over time. All too often, people accept this and their "new" (less than improved) smile. But with dental bonding, you don't have to.
Dental bonding is a common procedure in which a tooth-colored resin is applied (or "bonded") to teeth with a special light. It can restore or enhance your smile without the high cost of veneers or other alternatives.
Read on to learn more about dental bonding including what conditions it can address, the procedure, how to care for teeth after treatment, and the advantages and disadvantages.
Conditions That Dental Bonding Can Address
Dental bonding is designed to address both cosmetic and structural issues. It is commonly used for teeth that are:
Decayed
Chipped or cracked
Discolored
Improperly spaced
Too short
Misshapen
The Dental Bonding Procedure
The dental bonding procedure typically takes between 30 and 60 minutes per tooth. The first step is to select the right color for each tooth. This is followed by the application process, which consists of several steps:
Your dentist will roughen and condition the surface of each tooth to aid in the adherence process.
He or she will apply the tooth-colored resin, mold it to the proper shape, and smooth it out.
An ultraviolet light or laser will be used to harden the material and your dentist will trim, shape, and polish the finished product.
Caring for Your Teeth After Treatment
Brushing and flossing regularly, combined with regular professional cleanings, prolong the lifespan of the procedure. It is important to avoid activities that can increase the likelihood of chipped teeth such as biting your nails, chewing on hard food or other objects, or using your teeth to open packages. If you ever feel that you are hitting the dental bonding unnaturally or before your natural teeth, you should visit your dentist for an adjustment.
With proper care, dental bonding can last up to 10 years, at which point some repair or replacement may be needed.
Advantages and Disadvantages of Dental Bonding
There are both advantages and disadvantages to dental bonding: